Internet Security (Web And Application Control)
Internet is the most required service for any industry, organization and a person. At the same time, using the Internet is not without risk. Malicious actors also see opportunities to gain benefit through fraud, thwart the activities of others or cause other damage.
Of course, closing the Internet is not the solution. Moreover, great care should be taken to preserve the positive potential of the Internet invariants when addressing "cyber security" issues.
For the same reason we provide many firewall (UTM) solutions available in market (like Cyberoam, Sonicwall, Fortinet etc.) with expertise to manage and get the most output from it. We can block users to access non productive website and application by deploying firewalls.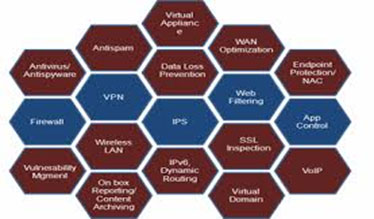 -->